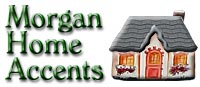 Post Mount Style
Copper Tooled Mailboxes
These beautiful custom-made Greg Hentzi hand embossed decorative mailboxes are truly a work of art. The black (also available in white) steel box is wrapped with the sheet of embossed copper. The antique copper finish is hand colored and then coated with clear lacquer, which can be maintained by re-spraying, or allowed to weather naturally. Each one is personally signed by the artist himself.

Designs are embossed on both sides.