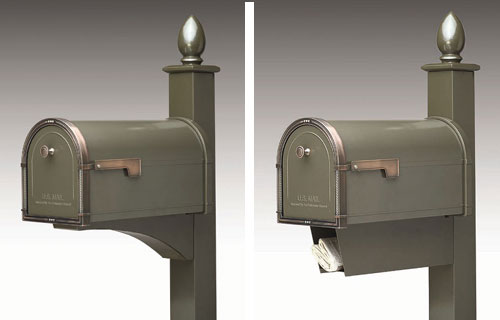 Coronado Deluxe Mailbox Post
$169.95

The Coronado Mailbox can be conveniently mounted to the
optional Coronado Post, which is available in all four mailbox
colors. The post is configured to cantilever the mailbox forward,
allowing more clearance beside and under the mailbox.
An optional Newspaper Box is also available for use with the
Coronado Post. It is purchased separately and replaces
the curved support piece that comes with the post. For a
simpler look you can also choose the Oasis Post.

We gladly accept

Copyright 2016. All Rights Reserved.
Web site design by Morganic Studios.