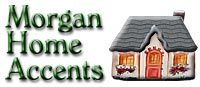 Weathervanes
Centuries ago, weathervanes were one of the first instruments to detect changes in the weather by pointing in the direction from which the wind was blowing. The Tower Of Winds in Athens, Greece (48 BC) is among the earliest archaeological examples, topped with its Triton weathervane. Over the years, a variety of ornaments have been created to display various cultural, religious, and patriotic themes.
We offer nearly 100 different styles. Many styles include a variety of color choices including traditional black, aged verdigris or rust, polished copper ornaments, gold-bronze ornaments, and even hand painted ornaments.
Click on a catagory below to view products:




Classic Directions


Traditional Directions


Accent Directions


Ornamental Directions

We gladly accept





Copyright 2010. All Rights Reserved.
Web site design by Morganic Studios.